Catching up with Ron Eford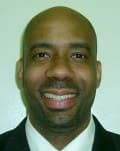 From the playgrounds of New York City to Milwaukee, the Far East and many points in between, Ron Eford's basketball career came full circle earlier this year, when he returned to New York to become the General Manager of the American Basketball Association's (ABA) expansion
Brooklyn Wonders.
"It was a great opportunity – a chance to combine basketball and business," said the Queens, NY native. "I wear a lot of hats here. In addition to scouting for players and hiring a coaching staff, I solicit sponsorships and try to come up with creative ticket plans. As a GM in the minor leagues, you get involved in every aspect of the operation."
The Wonders venture is not Eford's first foray into professional basketball management. In 2004, shortly after completing his eighth season of professional ball, Eford cut his teeth in the business when he became the Owner, General Manager and Head Coach of the ABA's New Jersey Skycats. While the experience proved invaluable, Eford admits that owning the franchise became a financial burden and he was eager to trade his balance sheet for more scouting reports.
That opportunity occurred when the team folded at season's end and Eford was soon appointed General Manager and Head Coach of the expansion New Jersey Flyers of the United States Basketball League (USBL). That organization, however, went under before the season began and soon after Eford's itch to play again returned and he signed a contract with the Continental Basketball Association's (CBA) Albany Patroons. He played five games (starting three) for the Patroons, averaging 14.3 points a contest, and was named team captain. But at 33, he knew his best days were behind him. So, when the front office position with the Wonders beckoned, he eagerly jumped back into the unpredictable world of minor league basketball.
"The only negative with minor league franchises is that you don't know how long they're going to last," said Eford, who graduated from Marquette in 1996 with a degree in pre-law. "Maybe someday, I'll try something more stable, like college coaching; I had an opportunity, but it just wasn't the right fit for me, so I declined the offer."
In the meantime, Eford's content with learning more about professional basketball and preparing for the Wonders inaugural 36-game season, which kicks off in November. Number one on his agenda is filling out the roster.
"My game was never based on athleticism, so I know firsthand that it takes more than that to play professionally," said Eford, whose skills were good enough to allow him to average in double figures all four years at Marquette and for him to currently rank 13th on the school's all-time scoring list with 1,471 points. "Talent-wise, our league has such parity with the other minor leagues. We've seen very good players at our tryout camps and at the various summer leagues in and around the city, so finding good players isn't hard – finding the right players who will make up a good team, though, is the challenging part."
Despite his busy schedule, Eford still keeps tabs on his alma mater – oftentimes, in the name of research.
"I follow Marquette a lot – and it's easier now that they're in the Big East," said Eford, who, when his schedule allows, attends games in the east, as well as in Milwaukee. "I have the best of both worlds. I can scout their games and still be able to root for them."
Unlike many players who find it difficult to cope with the end of their playing careers, Eford's transition from player to general manager has been seamless.
"I played eight years professionally and loved every minute of it, but it was time to try something else," said Eford, whose resume includes stints in Germany, China, Japan, Korea, Portugal and Belgium, as well as the CBA and USBL. "It's not an easy lifestyle living and working overseas, but I was very fortunate to experience other cultures. I also made a lot of friends – people that I otherwise never would have met."